VFAT 2013 Arrival Flight Screenshots
20 November 2013

Thank you to everyone who supported us by watching live on Sunday 17th November.
If you missed the flight you can still catch
a replay by clicking here
.
Here are some stills taken of the flight:
VFAT 2013 Arrival Flight (Live)
15 November 2013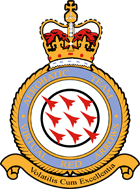 The VRA will be flying our live arrival flight on
Sunday 17th November at 19:00 GMT
.
The purpose of this flight is to test our connection with the Virtual Airshows streaming server in preparation for our full live display in early December. The test flight allows us to check various technical aspects such as streaming quality and audio levels. This will be a short live flight with all 9 pilots and the team cameraman.
Pending a successful test, the flight will briefly show you what to expect of the VRA at VFAT 2013 this year, we welcome viewers and hope you enjoy the short routine.
There are a few other arrival test flights being conducted following the VRA so be sure to stick around on the streaming channel to see what other teams have been working on this season.
Tune in at 19:00 GMT on the 17th by clicking here.
Magpie and David Make Active
18 September 2013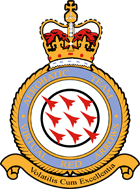 It is with great pleasure to announce that Brett Skerry from the UK & David Vultaggio from France have made the VRA active team.
Both men have shown a great passion for what we do and have been studying our procedures for the past 12 months! Due to the complexity of our shows it's vital that every recruit dedicates a huge amount of time to theory and 'self drive' to perfect skills outside the official team training schedule, (using our phantom training server). Whilst it has taken our core team many years to reach this point through experimentation and RAF references, it's unrealistic for us to expect new pilots to be able to train to the standards we expect in a shorter period of time.
Both Brett and David have an astonishing amount of phantom training hours between them. We demanded the need for two stable inner pilots, both embraced this challenge and met this goal. The Virtual Red Arrows would like to extend our thanks to both pilots for their dedication to our group and we very much look forward to watching their continued progression in their active slots.
P.s Brett seems to fly better with a broken shoulder!


May 2013 Training
15 May 2013

A handful of training screenshots for you this month:
Screen #1
An image from the rear seat of RED8's jet in the Corkscrew. 3 barrel rolls are performed in opposite directions from both RED8 and RED9 while RED6 and RED7 fly inverted at 350 Knots. A lot of trust is gained by the pilots in Gypo over our training period for such maneuvers as this.
Screen #2
Gypo in the Corkscrew. We mounted a camera on the left wing of RED9 looking directly in front in view of all the aircraft. Tight rolls have to be made by REDs 8 and 9 in order to not gain too much momentum, spoiling the effect. At the end of the maneuver RED6 and RED7 have to precisely roll the aircraft from inverted to climb away behind display datum.
Screen #3
This image shows the comeback of our famous Goose maneuver. The camera is mounted on the left wing of RED9's jet as Ghost begins the 8G pull up through the centre of Enid. On the 'POWER' call of RED1, REDs 1-5 vigorously reform Big 5 formation and open the throttles up on their Adour Engines. The speedbrakes are extended throughout half of the maneuver to create a good thick stream of smoke out the back of the jets.
Jim Mackonochie
23 April 2013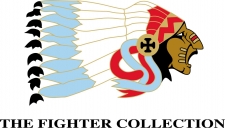 It is with a very sad heart to inform you that our friend Jim Mackonochie (JimMack) at TFC has passed away. We'd like to send our condolences to all of the TFC and ED team at this sad time. Jim was truly an inspirational man and we could not have achieved what we have without his wisdom and guidance. I have had the privilege of meeting and talking with him many times for the past eight years driving the vision that is now DCS. I will truly miss him as I know you will.
All of our warmest regards and support, Chris, the VEAO and the Virtual Red Arrows.
http://forums.eagle.ru/showthread.php?t=104617
New Teamspeak Details
04 March 2013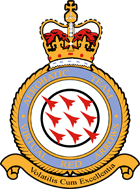 Our Teamspeak connection details have changed through server maintenance.
Please update your bookmarks to continue flying with our
Phantom robot
.
Address: virtualredarrows.instantts.com
Port: 3333
Enter your nickname (callsign)
Leave the password field blank.