Our dedicated crew have been working hard to bring together our BAE Hawk T1 model. This model has been in the making for many years. We are ecstatic to announce that our team aircraft is now complete.
The team model includes custom cockpit, smoke system, AFM, hawk sound mod, animations and high resolution textures bringing a new dimension of realism to our flying and live displays.
Our mod is only available to team members, approved team recruits and is not available to the general public for download.
This is NOT the DCS Hawk aircraft nor are we affiliated with the DCS Hawk development.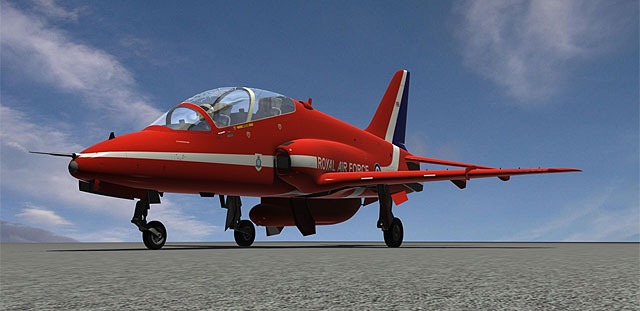 Technical Specification
Role
Military trainer aircraft
Wing Span
9.39m
Manufacturer
Hawker Siddeley (1974–1977)
British Aerospace (1977–1999)
BAE Systems MAS division
Height
3.99m
First flight
21 August 1974
Length
11.96m
Introduced
1976
Combat Radius
345 miles
Unit cost
£18 million (2003)
Max Speed
Developed into
T-45 Goshawk
Engine
1 x Rolls Royce/Turbomeca Adour Mk 151 turbofan