Win a Thrustmaster HOTAS Warthog during VFAT Weekend
07 December 2012

The competition is now closed. The winner has been confirmed as LeLv8_Archi. Many congratulations to him and the products are shipping in the next few days ready for Christmas. Again many thanks to all for making donations to The Jon Egging trust. Also look out for our next competition around Easter.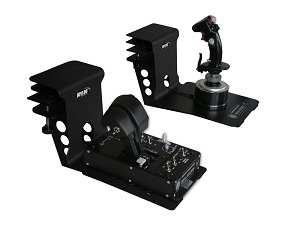 The Virtual Red Arrows sponsored by Thrustmaster® are pleased to announce their Christmas competition.
The Virtual Red Arrows, Thrustmaster®, JoyLocTM and The Fighter Collection have teamed up to bring you some fantastic prizes for delivery by Christmas*:-
1x Thrustmaster® HOTAS WARTHOG TM
JoyLoc TM CLAMP MASTER X2 Bracket Set
1x copy of any TFC DCS product **
The competition opens today and closes at the end of the Virtual Festival of Aerobatic Teams weekend on Sunday 9th December 2012 (23:59 GMT).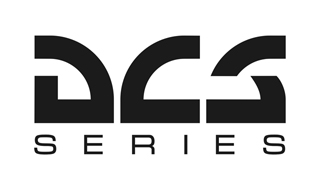 Entry into the competition is simple and takes only a couple of minutes:-
A donation must be made to The Jon Egging Trust *** at http://www.joneggingtrust.com/-
You must post the following on either our FaceBook page, Twitter page or Forum competition post: "Donation made to The Jon Egging Trust"
We wish you all the best of luck, wish you a very Merry Christmas and hope you enjoy our flight during VFAT on Sunday 9th December at 19:00 GMT.
http://www.livestream.com/virtualairshows
Disclaimers:
* Delivery by Christmas 2012 is subject to the courier shipping company demand. VEAO Ltd, Thrustmaster® and JoyLoc TM cannot accept any responsibility for deliveries not reaching the prize winner by the 25th December 2012.
** TFC DCS Product can be chosen from the following; DCS: A-10C Warthog, DCS: Black Shark 2, DCS: P-51D Mustang, DCS: Combined Arms or Flaming Cliffs 3. A licence key for the chosen product will be sent directly by Email to the winner by TFC.
*** The competition winner must be able to provide evidence that a donation to The Jon Egging Trust has been made. Failure to do so will mean that the prizes are given to another winner chosen at random.
There will be only one winner picked randomly from the list of entrants on either our Facebook, Twitter or Forum pages. Failure to provide proof of a donation will result in the winner being null and void and another winner will be picked at random.
Donation amount is up to you and all proceeds go to The Jon Egging Trust. No monies, portion of donation or commission is taken by any of the participating companies.